Tumble Sessions for Children 4 years and under
*Private Parties Booked for at our 1200 sessions. Fun in the Fun will not be open to the public at 1200 on this day; Tuesday 3rd September 2019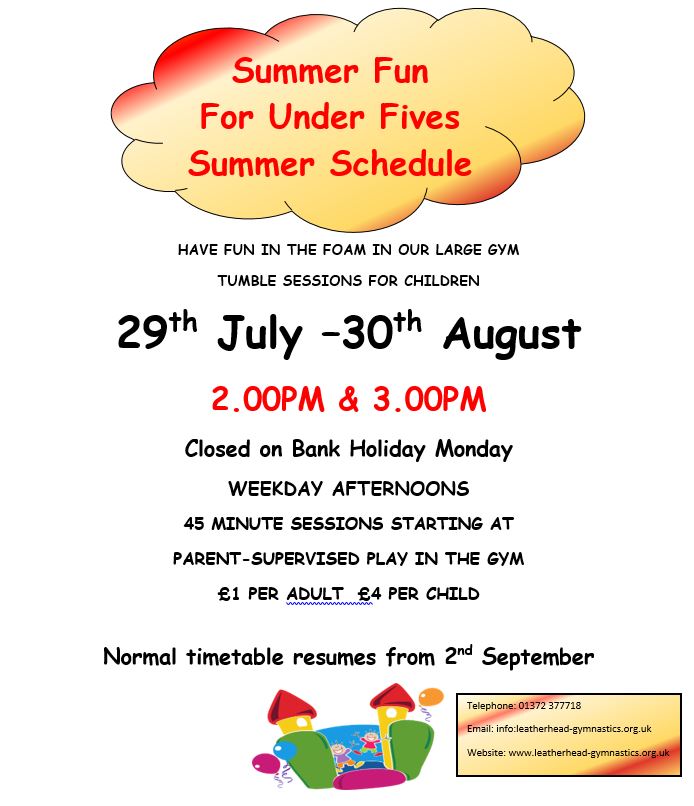 A fantastic, safe way for toddlers to play!
We have a foam pit and a range of other safe equipment for the under 4's.
No Pre-Booking Required
Four years and under
Monday to Friday - 45 minutes sessions starting at:
12.00 - 1.00pm - 2.00pm - 3.00pm
12:00 session is subject to change due to private parties booked *
Prices
£1 per adult, £4 per child * - Please note that we only accept cash or Debit cards. Minimum spend £5.00 We do not accept credit cards.
Further Useful Information
All shoes and children's socks to be left in the cloakroom.
No food or drink allowed in the gym.
Sorry, but we cannot allow pushchairs or scooters in the building. These can be left outside under the shelter.
*Private Parties Booked for at our 1200 sessions. Fun in the Fun will not be open to the public at 1200 on this day; Tuesday 3rd September 2019