General Gymnastics
These classes are an excellent introduction to gymnastics as well as being good exercise for both mind and body.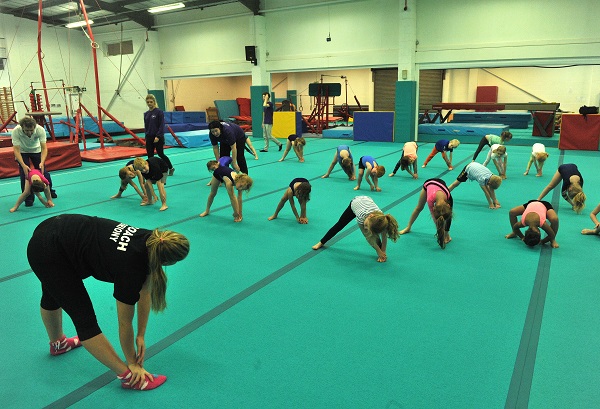 General Gymnastics is based on the notion that gymnastics is a sport for everyone offering a variety of activities and programmes suitable for all genders and abilities for school aged children.
Children are encouraged to learn and experience a variety of basic movement patterns across the range of gymnastics disciplines.
By exposing children to movement and skills involved in all disciplines, they can quickly find their feet, choose to specialise in one discipline or transition to another as their preferences change.
Our General Classes are packed with fun ways to learn recreational gymnastics. The children are split into age and ability groups with a maximum of 32 children. All our coaches are British Gymnastics qualified and DBS cleared.
Our General Gymnastics classes are delivered to achieve the skills on our in house badge scheme.
The children are tested every 10 weeks. This program encompasses a series of progressively more challenging skills from basic shapes and rolls, right through to advanced skills on Floor, Vault, Beam, Bars and Parallel bars.
Classes run from 4-9pm weekdays and from 8.30-1.30pm Saturdays.
General Gymnastics classes get booked up quickly and places are offered on a first come first served basis. If classes are full, you will be offered a place on our waiting lists.
We do not offer trial lessons although you are welcome to come and view a class.
Current Course
GENERAL GYMNASTICS
Monday 28th March to 4th June 2022 - 10 weeks
This course runs through the school holidays
CLOSED – PUBLIC BANK HOLIDAYS
Friday 15th April, Monday 18th April
Monday 2nd May
Thursday 2nd June, Friday 3rd June
BADGE TESTING WEEK
23rd May to 28th May