Success for Leatherhead Gymnasts at Hastings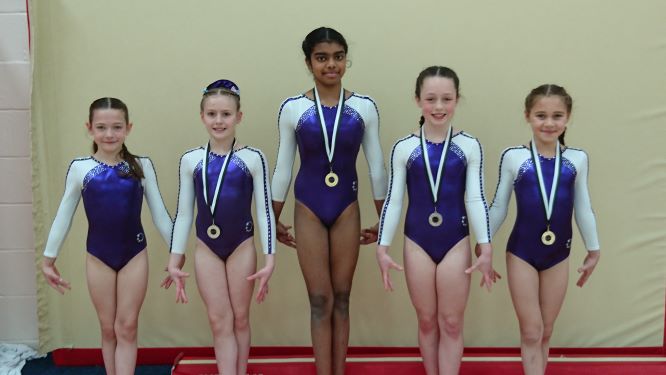 Seven of the clubs young gymnasts took part at the 2019 Summerfields Invitational Competition at Hastings with notable results. The gymnasts coached by Yan-kay Cheung, Leah Connolly and Rositsa Vasileva won two gold medals, four silver and one bronze medal with three gymnasts coming 4th ,5th and 7th respectively.
The gold medal winners were Harshita Jayanthi (level 4) and Izzy Booth (level 5) the silver and bronze winners being Emily Davie, Rowan Waine, Elizabeth Stansbury, Alice Barcessat and Tulika Dafria.
The gymnasts train 8 hours each week and for Isabelle ,Emily, Harshita and Sophie this was an important stepping stone being their first 4 piece womens competition.